TAKE THE RIGHT NEXT STEPS TO SCALE YOUR ORGANIZATION
Super talented and creative people like you experience life as a never ending quest of discovery. As an entrepreneur, your innate passion and sense of purpose helps you transform ideas into meaningful opportunities and positively impact the world around you. Everyday you face difficult decisions and the challenges that come with growing an organization. Successful entrepreneurs and business leaders know when they need a boost to get to the next level of performance. Moving beyond the ground floor of a business is tough. I help my clients develop the leadership clarity needed to scale an entrepreneurial venture.
Already experiencing great success? Still finding your way? Completely stuck in the mud? I'm here to work with you to unlock the full potential of you and your business.
Reinventing Scale-ups: Available for order on amazon!
Reinventing Scale-Ups: Radical Ideas for Growing Companies explores radical ideas that will challenge your own thinking about what it means to be a leader. Featuring outlier and progressive organizations around the world whose leaders have chosen to break from tradition and find new and unique ways of scaling-up. It's a collection of ideas, experiences and practical tips to stimulate thinking and help you shape your organization.
Hi, I'm Brent.
I'm the trusted expert that entrepreneurs call. The calls come when they need to add fuel to their personal performance and that of their teams. I'm in the business of creating space for entrepreneurs to learn and grow. We all need a time and place to "get stuff out" and clear our heads — to think through the right next steps. This need skyrockets for founders who face intense pressure. I'm your trusted partner on that journey. Our conversations offer you a 'mental sandbox' to explore ideas, learn new approaches and plan your path to success.
I help my clients – people just like you – be confident leaders of successful, purpose-driven businesses.
Companies I've worked with include:
Real People. Real Success.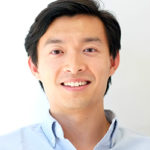 "As a founder, there's a lot that you don't know. Brent was exceptional in creating structure and discipline to help convert our talent methodology from an art into a science. Over time, he became a close and trusted advisor who forced me to answer the tough but important questions that many avoid to address. I recommend Brent to any startup founder who is looking for clarity and a close confidant."
– Ray Cao, Founder and CEO, Exact Media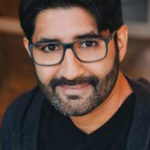 "Brent is a professional and thoughtful coach. His coaching has allowed me to define my goals more clearly and take the steps necessary to achieve them. He understands the entrepreneurial mindset and motivators. Business is thriving!"
– Gurminder Kandola, Co-Founder, CTO Boost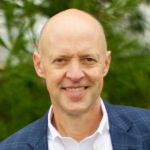 "As our team has grown from 7 to 22 in three short years, Brent has been an invaluable asset to me and our team. He's provided insight and guidance on strategic and practical matters and helped us keep an eye on challenges unique to a growing, professionally run, founder-led organization."
–
Eric Windeler, Founder & Executive Director, Jack.org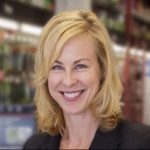 "I've been working with Brent for several years and see him as not only a coach but as a mentor and incredible sounding board. Even though we are in different parts of the country, I've had better results and a much closer, deeper relationship with Brent than any coach I've worked with in person. Brent is professional, perceptive, practical, and a real asset to my personal and business direction."
– Holly Bond, VP Sales, Bullfrog Power
Be the leader you were born to be!
I am here to help you fast track the growth and impact of your organization. Trade frustration and doubt for relief and results. Replace lost time with fresh potential.
Or call me +1 289-838-5261