The personal journey to bona fide leadership — and becoming a powerful force for good — scares and excites everyone called to it.
The thrilling pursuit of solving the world's most pressing issues is a group effort. For those willing to lead, drawing others to a shared intention has its challenges. Frustration mounts when, despite best efforts, others don't follow. Self-doubt becomes an unwelcome companion.
Do you aspire to be a leader who confidently taps your full potential? One who builds a strong team and makes a meaningful difference?
If so, the world needs you… and it needs you now.
I work with those ready to step up and step in with grit and drive. Those wanting to make a bigger impact and willing to do the essential work of inward transformation.
I believe we are all stewards of a complex and fragile ecosystem — one pushed to its limits.
"The latest IPCC report indicates that, in the next decade, in order to avoid climate catastrophe, human civilization must undergo a radical transformation of unprecedented scale." (1)
And I'm optimistic. I see a path back from the brink through redesigning how we live and work together. Bringing this redesign to fruition takes real leadership. Not the kind indicated by titles found on business cards or in email footers but rather one coming from deep within.
"How to facilitate this transformation in social systems, rapidly and at an unprecedented scale, is the number one leadership challenge of our time." (1)
There is a growing subset of leaders who are championing transformation. Through their leadership, businesses of all sizes are evolving and succeeding. Thinking is shifting. Ego-driven decisions benefitting a few become eco-system collaborations that consider the whole.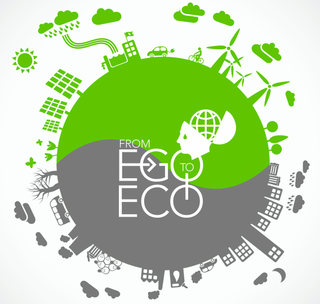 My work focuses on convening and supporting this growing subset leading the shift from ego to eco. As a coach, convener and communication facilitator, I support leaders and teams in three areas:
Understanding what powerful possibilities are emerging for the future of work;
Turning these possibilities into reality by navigating the emotional landscape of transformational change; and
Bringing new practices to life that invite and enable others to participate.
Through this work, rigid hierarchies and positional power plays retreat. In their place, collaborative, self-organizing teams emerge. These teams are more equipped to address the social and environmental challenges we face.
Together we scale businesses that are tackling problems worth solving. We increase the impact of important projects. Along the way we operate with a shared belief: the role of leaders goes far beyond delivering financial returns. Ecosystem stewardship is a core responsibility.
To scale = Grow in size and impact
Work is an expression of our individual values and an opportunity for meaningful contribution. Profit-making is ingrained in many of the businesses I support and is a reflection of value delivered. It can be an important measure, and it is not everything.
To me, money is valuable only when spent to:
improve our collective life experiences,
grow our knowledge, and most importantly,
sustain the world we're called upon to steward.
Now is the time for leaders to lead. Now is the time to tackle the world's biggest challenges. If you are ready, I'm here to help as your trusted performance coach. I'm here to help you bring your leadership vision to fruition. I'm here to support you in scaling your company so it has an outsized positive impact on the future.
Ready to be your best leadership self? Ready to build a strong team and make a meaningful difference? Send me an email, or better yet, call so we can schedule a time to share ideas and explore possibilities. It's time to speed up your leadership journey so you can be a powerful force for good.
Let's do this!!
Brent
The Scale Coach for Founder CEOs