Every superstar founder I work with has a single ability that sets them apart from everyone else: They know how to build a powerful network of powerful people.
Success has a ceiling. Entrepreneurs who don't develop these power relationship skills will only go so far on their own merit and drive.
The good news? The skill of relationship building is available to EVERYONE… even if thinking about networking tends to make your stomach churn.
I've had the pleasure of working with two co-founders of Exact Media. Both come from modest beginnings and built their careers from ground up. Ray Cao, Exact Media's CEO, made Profit Magazine's Top 20 Under 30 list in 2011. Earlier this year Forbes named Daniel Rodic to its Top 30 Under 30 list. The two have personal and respected relationships with powerful people around the world.
Both Ray and Daniel are more introverted than extroverted. Neither one benefited from extensive family connections. They built their web of friendships from ground up.
Securing new leads and sales opportunities is the "that's obvious" value of networking but founders are poised to gain so much more value from the RIGHT connections. For example, shipping costs will drop dramatically if you have a personal relationship at the executive level of an international courier company. The people at the top can provide better pricing.
So how'd they do it? How did they build a second-to-none global network? I've had a front row seat for the last three years. Here's what I learned.
The mantra that defines a way of being
Ray has a mantra: Build relationships by adding value first, always. He has a sincere personal need to be helpful. In every interaction, Ray listens for opportunities. Can he leverage his knowledge, experience and relationships to lighten the load for others? He seeks nothing in return other than the personal high that comes with giving.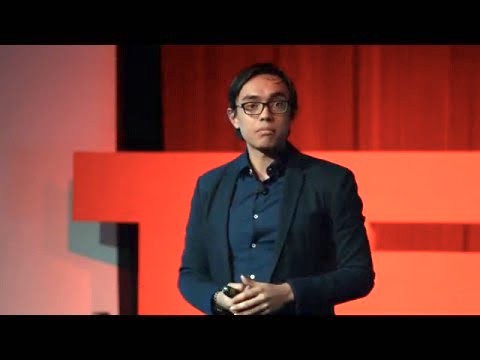 Daniel Rodic sharing his perspective on adding value first at a Tedx event. https://youtu.be/xI6OSvznk6E
Leveraging assets
What's the greatest gift you can give? Ray and Daniel figured out early that relationships are incredibly valuable and must be cherished, cultivated and protected. Connections are hard for others to get. As a result, they have a high degree of value. They are a gift.
A few times each year, Ray hosts a dinner party. He limits attendance to 20 people and brings in exceptional speakers. The guest list is curated with the goal of creating helpful interactions between attendees. It's relationship building on steroids.
By now you're likely thinking, "Sure, it's easy to give when you have money, knowledge, proven experience, and an impressive rolodex, but I'm not there yet. Then what?"
Getting started
Have you heard the story of Kyle MacDonald? Unemployed, he bartered a single red paperclip, and through 14 trades secured himself a house. Daniel's story of relationship building has many parallels. Early in his career, Daniel's list of high-powered relationships was thin. Recognizing that connections would be key to his personal success, Daniel made a list. He compiled a spreadsheet of the interesting people he knew who could be helpful to others. The initial list was short, just three people. These became his red paperclips.
I recently experienced Daniel's relationship building in action. I shared my interest in getting involved with a United Nations initiative. Daniel jumped in to say he knew someone leading the initiative. 24 hours later I was in touch with Daniel's UN contact. Daniel's red paperclip has grown into powerful international friendships.
Figuring out how to help
Both Ray and Daniel are masters at stepping into other people's shoes. As Daniel shared with me, "business leaders are generally worried about the same things. They are on the lookout for great talent, new clients, and perhaps financing. Most have a cause that's close to their heart." By asking a few questions, potential opportunities to help emerge.
The rules of the game
There are unwritten rules when it comes to making introductions. Master these and you will be well on your way to game changing results.
Rule #1: Win — win. There needs to be a balance in value exchange. Both parties need to get a win from the interaction that's of comparable value. Introducing a first year university student to a fortune 500 CEO is likely to be a failed connection.
Rule #2: Give for the joy of giving. You have to do this because you love helping others without the expectation of return. Without this mindset the interaction becomes a transaction. From this point forward go into the world with a mission to help as many people as possible. Ray and Daniel are known to "surprise and delight" people in their network with small and unexpected gifts. They play personal recruiter too, matching up people and jobs. They do it because "it's just fun!"
Rule #3: Get permission first. In Daniel's words, "I've learned that the double-opt-in is important. It gets everyone's buy-in, gives context and sets up the right conversation." By making an introduction, you are offering up someone else's time. Make sure to have that person's OK, first.
Rule #4: Full transparency. Ray and Daniel are both upfront in sharing the process they follow in making introductions. There are no surprises.
Rule #5: Watch the timing. You never want anyone left feeling you made an introduction to get one in return. An ask that follows shortly after a give says, "now that I did an intro for you, I need you to…." Not cool.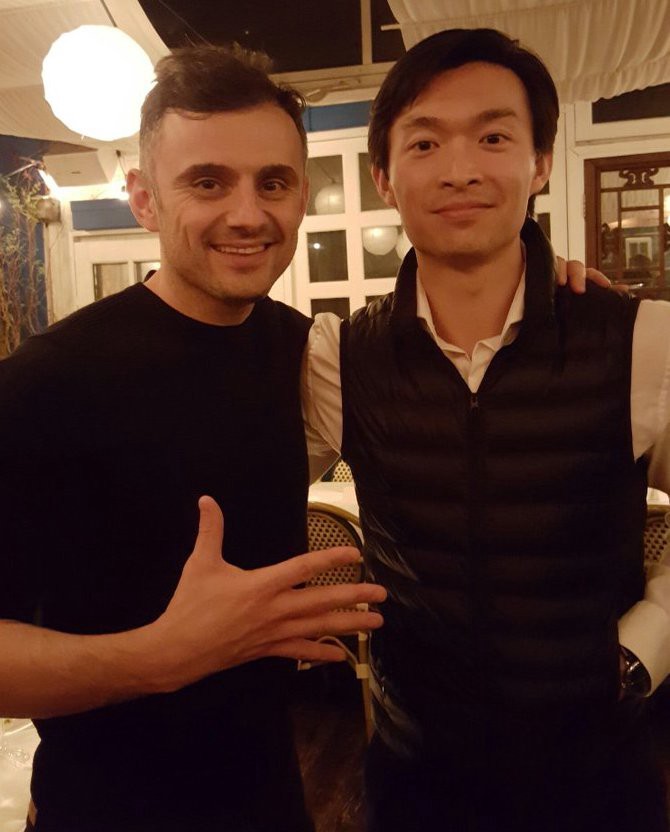 Rule #6: Spread out "asks". Gary Vaynerchuk is a serial entrepreneur, four-time New York Times bestselling author, speaker and internationally recognized internet personality. He's also been a guest speaker for one of Ray's famous dinners. In his writing, he advocates for a "give, give, give, ask" approach. Spread out the asks and make sure the gives far out pace the takes.
Rule #7: Make it personal. Ray puts a lot of thought into his helpfulness. I know because I've been on the receiving end. He does his research to figure out when and how he can be uniquely helpful. Daniel shared two of his favourite questions for discovering ways to be helpful. By asking, "What's keeping you busy?", Daniel looks for ways to ease that busyness. "What are you most excited about this year" unlocks boatloads of information about what's top of mind.
I blog to help Founder CEOs on their journey from kitchen table to 200 employees. Be the first to receive new articles by signing up for my newsletter here.